Hampshire Parish Indexes on CD
A unique collection of Hampshire Parish Indexes on CD, here you will find our BMD Series and Monumental Inscriptions on CD Series. Representing over 40 years of family history research and counting. Watch out for new projects and collections and never miss a new research source again. Simply subscribe for new of our Research and Resources updates via Subscribe.
Hampshire Parish Baptism, Marriage and Burial Registers on CD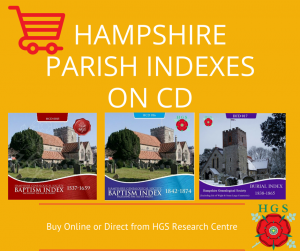 The Hampshire Genealogical Society's CDs of Hampshire parish baptism, marriage and burial registers are an extensive collection of transcribed data from the C15th onwards. The transcriptions cover all Hampshire parishes except the Isle of Wight, and are the result of hundreds of hours work over many years, collecting and cross checking by a team of dedicated volunteers. A resource well worth having at your fingertips.
Monumental Inscriptions on CD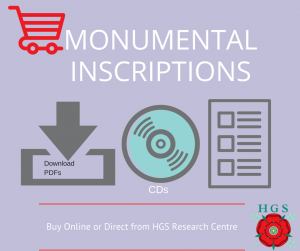 Some monumental inscriptions are available to purchase on CD and are listed here. For the full list of monumental inscriptions available on microfiche, select 'Monumental Inscriptions' from the Product Series menu on the far right.
Select the CD from the list, point and click to see the CD details
You can purchase online using PayPal. We can ship worldwide – all you need is to make your payment in Pounds sterling via PayPal.