Andover HGS Family History Group
]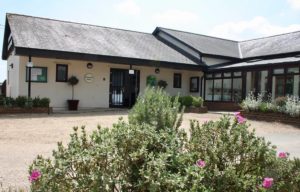 Welcome to the Andover Group page! This friendly and welcoming group meets on the second Thursday of each month (except August) at The Weyhill Fairground Hall, near Andover, where there's plenty of parking. Doors open at 7pm and the meeting begins promptly at 7:30 pm. We are always very pleased to welcome visitors and new members.
You don't have to have Hampshire roots to join us: while most members live in Andover or within a ten-mile radius, a large number of us don't have local connections, and are researching throughout the UK and beyond.
Our speakers cover a wide range of topics of relevance to any family historian. At Members' Evenings we share stories, discoveries, challenges & brickwalls, expertise & skills – all of interest for long-term researchers and beginners alike. At all meetings there's a chance to chat over tea/coffee.
We have an extensive library (free loans) of books, CDs, fiches, etc., with new acquisitions constantly being added to the catalogue (emailed to each member).
We organise occasional trips to Family History Shows and places of particular interest for our research.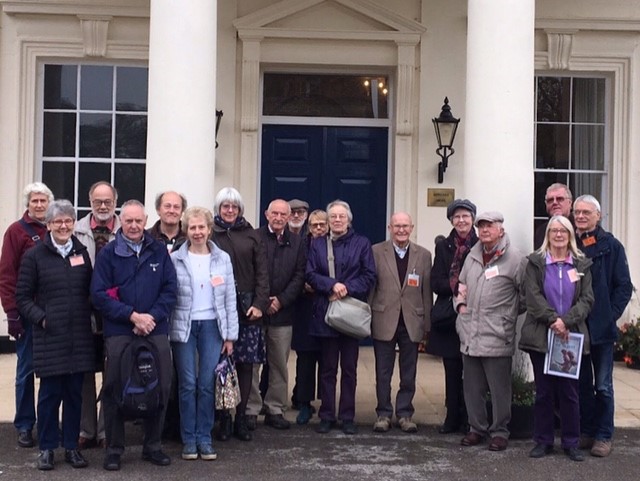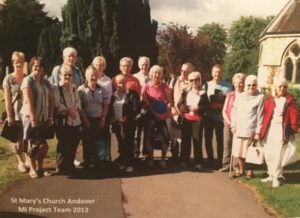 HGS Andover Group Events & Meetings
Our meetings are in-person unless indicated. If you wish to attend via Zoom, please contact us using the below form no later than 24 hours prior to the talk to be added to the invitation list. Remember to include your membership number or indicate if you are a guest.
The group is currently run by committee. They can be contacted using the form on this page.
Find Us Here:
Weyhill Fairground Hall
Weyhill
Andover
SP11 0QN
We meet on the 2nd Thursday of each month (except August).
Contact Andover Group Organiser
If you would like to know more about the Andover Group and its forthcoming events, then please contact the group organiser using this form.