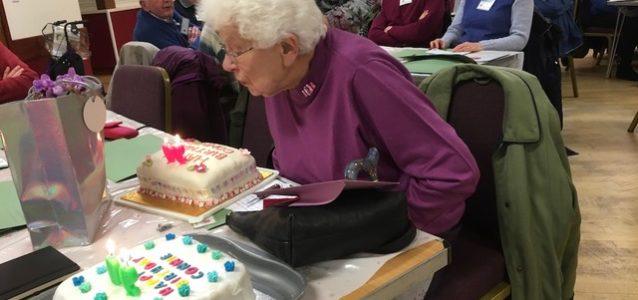 Andover Group Celebrates
At their January meeting, Andover Group devoted part of the evening to celebrating!
First, by thanking Brenda for her many years as Speaker Secretary ensuring they have top-notch talks.
Then, by marking the 90th Birthday of long-term member, Connie, who is Andover area born and bred and continues to contribute actively to our group. Two members had baked special cakes, and a card signed by all was presented to her together with a bowl of spring bulbs and an orchid.