Using Directories to extend your research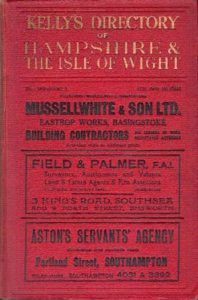 In various formats, directories have been published for over 300 years and offer unrivalled information for both family and local historians.
However, information gathering took some time. A directory dated 1871 was probably correct only in 1870 and even then should not be relied on too heavily as being precise, accurate or comprehensive.
Ordinary working people who did not own a business will not usually be included in trade directories
BT's historical phone directories 1880-1984 are available on Ancestry.
Remember, very few collections, either local or national, are complete. The very nature of a directory is that when a new edition comes out the old one gets dumped.
Do not rely on one single collection in your research – see what volumes other libraries or online collections may have.