HGS at Kempton Park show
Family History Show at Kempton Park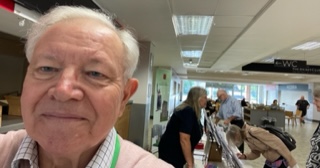 Our new Bookstall Manager, Tony Sinclair, successfully led the team who attended the Family History Show at Kempton Park on 24th September 2022.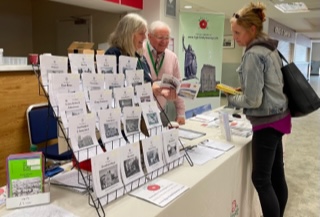 It was great to meet up with all the other exhibitors from Family History Societies around the south of England and the Family History Federation. The venue was bright and airy with excellent facilities including two lecture theatres with an interesting program of talks. There were also 'Ask the Expert' booths and commercial exhibitors.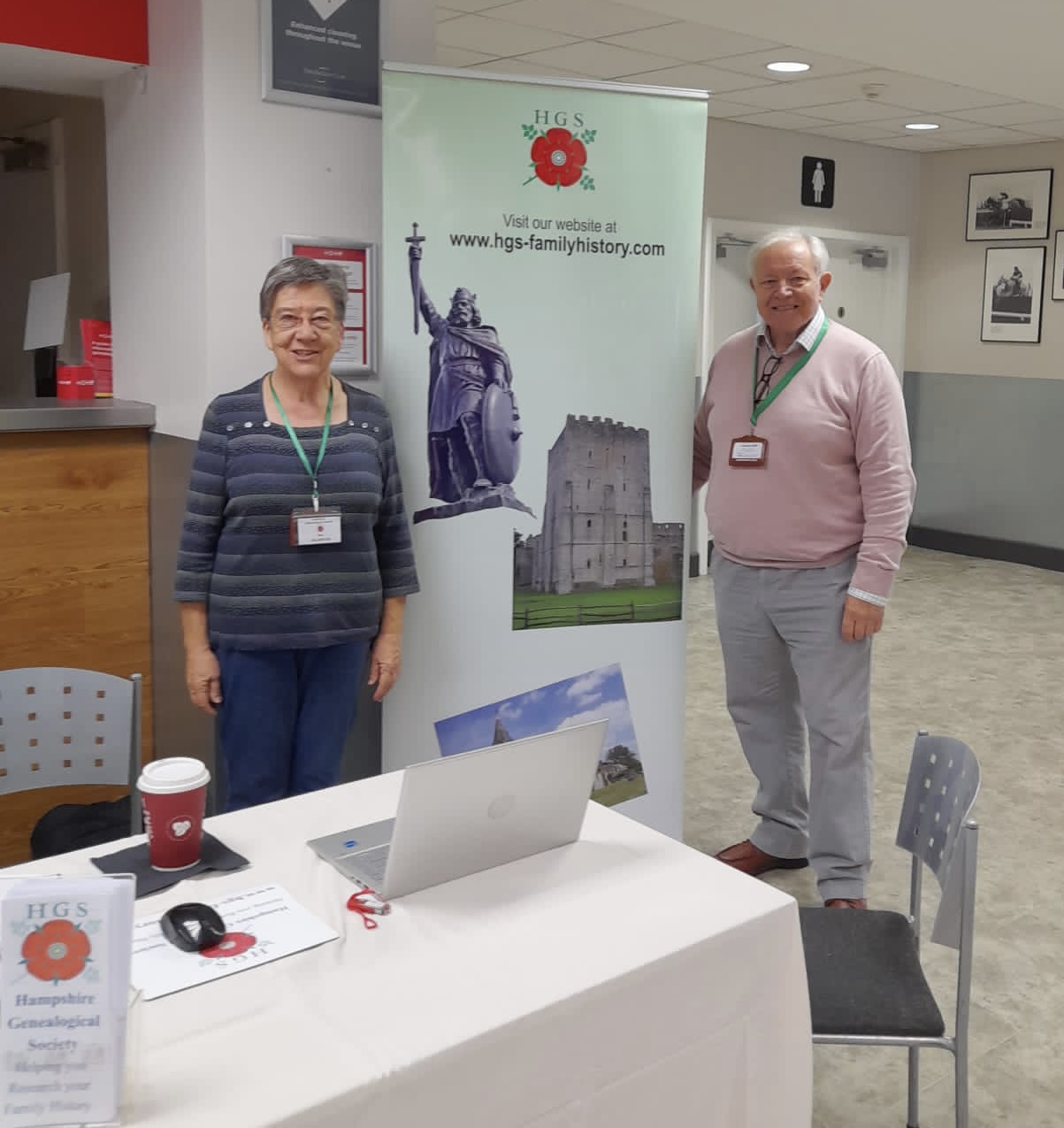 Everyone agreed that the show was quieter than those that had happened pre-Covid, which allowed time for networking with other exhibitors. However, there was a steady stream of visitors, and we were able to answer enquiries about Hampshire ancestors as well as making some sales from our selection of Booklets and CDs.
As we were only a small team, we decided not to take any second-hand books but subsequently felt that this might have helped to attract visitors to our stall. We would like to be more ambitious in future, so if anyone would like to join the team for our next exhibition at the Spring Arts and Heritage Centre in Havant on 25th February 2023, please contact bookstall@hgs-online.org.uk