Researching Merchant Seamen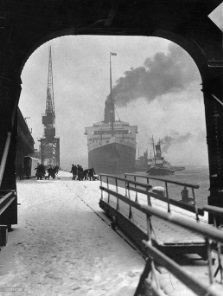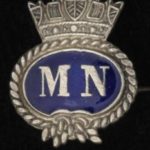 The British have always had a reputation as a seafaring nation. This is unsurprising when you consider that in Britain it is impossible to be more than 60-70 miles from the sea, a distance that would have taken some of our ancestors no more than a couple of days to walk.
During the British Empire, ships provided an essential form of transportation and communication between Britain and its far-flung colonies. Although records relating to the crews that manned these ships were not widely kept, there are many records concerning such topics as taxation on imports and exports, the pursuit and settlement of disputes in the law courts and the registration of ships.
Top tips for researching Merchant Seamen:
Remember that although seamen can be difficult to trace, and many records have not survived, it is not impossible to discover details of their careers. See the CLIP database http://www.crewlist.org.uk for information and data about the records of British merchant seafarers, mainly from 1863 to 1913. The site is designed to help you to find records of a merchant seafarer, either from their data, or from other data sites, or by helping you find the original documents so that you can order copies.
The main collection of records was compiled by the Registrar General of Shipping & Seaman (held at The National Archives [TNA] in the records of the Board of Trade [BT]). Read more via the research guide on TNA's website https://www.nationalarchives.gov.uk/help-with-yourresearch/research-guides/merchant-seamen-serving-up-to-1913/
As there was no official registration of merchant seamen between 1858 and 1913, for this period look into the ship(s) on which the seaman served, focusing on its registered port and official number. Find the number at the Crew List Index Project http://www.crewlist.org.uk/data/vesselsalpha.php Use this number on the TNA website http://discovery.nationalarchives.gov.uk/details/r/c3140 to search agreements and crew lists (BT 99) for 1861-1938.
Digitised indexes of UK apprentices 1824-1910 (from TNA BT151/152), as well as shipping and seamen First and Second World War Rolls of Honour (TNA BT 339) can be searched on the Ancestry database.
Search FindMyPast for registry cards of merchant seamen employed between 1918 and 1941 (BT 348/ 349/350); Registry of Shipping and Seamen: Register of Seamen, Special Index, Alphabetical Series (CR 10) (BT 350), which include a portrait photograph); Ireland Merchant Navy Crew Lists 1863; and Registry of Shipping and Seamen: Registers of Seamen, Combined Numerical Index (CR1, CR2 and CR10 series) and Alphabetical Index (BT 364).