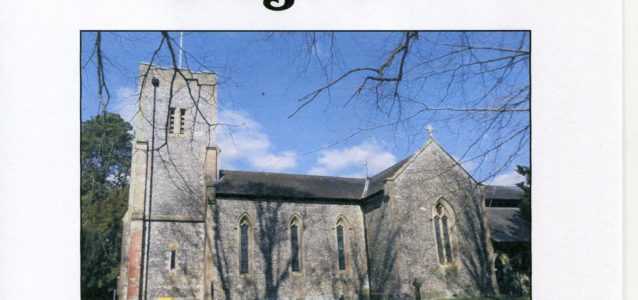 Burghclere village booklet now available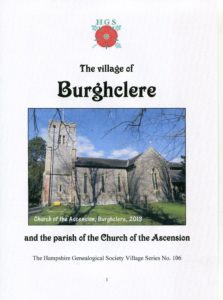 Burghclere, (VB106) is a long, narrow parish just south of the Berkshire border and east of the A34 road between Newbury and Winchester with Newbury 5 miles to the north. Rather unique are the two churches in the parish, the old 12th Century church was dedicated to All Saints whilst the new replacement built in 1838 is dedicated as the Church of the Ascension.  The parish is also home to the Sandham Chapel which contains the world famous paintings of life in WW I painted by Stanley SPENCER.  Among the local family names appearing across the centuries are HARRIS, FOSBURY, TANNER, BROWNJOHN and WATERMAN.
This twelve page booklet includes a great deal of historical information covering Hound and includes not only the gentry but also the teachers and ordinary people. To assist with your research, useful references for Hound documents and records held at the Hampshire Record Office are given throughout, together with other sources and website addresses for more information.