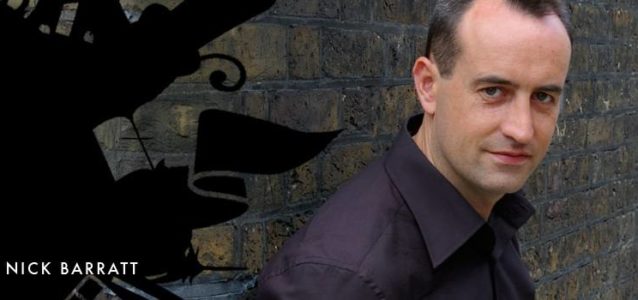 New President for the Hampshire Genealogical Society
We are pleased to formally announce the appointment of Dr Nick Barratt as President of HGS.
As required by the Society's Constitution the Executive Committee approached Dr Barratt to ask if he would take on the role and we were immensely pleased that he said he would be honoured to do so. In September our Chairman, Paul Pinhorne, asked the membership to vote on his appointment. We were overwhelmed by the positive response and we look forward to formally welcoming him to the Society at our next Conference Day in June 2020.
Nick is well known to family historians through his television work, his main claim to fame was as the genealogical consultant leading the team of researchers for the first four series of Who Do You Think You Are, though many of the celebrities he worked on from 2003-2007 have appeared in subsequent series. He has gone on to present or appear on other shows such as Hidden House Histories, Secrets from the Attic, So You Think You're Royal, Live the Dream as Seen on Screen and Missing Millions.
Nick is a Fellow of the Royal Historical Society and obtained a PhD in history from King's College London in 1996.
As an author, Nick has written several books from guides such as The Who Do You Think You Are Encyclopedia of Genealogy and Tracing the History of Your House to general history books that include Lost Voices from the Titanic, Greater London: the Story of the Suburbs and The Forgotten Spy. He was also a weekly columnist for the Telegraph and acted as Editor in Chief for genealogy magazine Your Family History.
In 2016 Nick was made an Honorary Associate Professor of Public History at the University of Nottingham in recognition of his work in the field, and chairs the Partners Advisory Group for the Midlands 3 Cities Doctoral Training Partnership. He is also a teaching fellow at the University of Dundee where he supports the Centre for Archive and Information Studies..
Dr Barratt's roles include President of the Family History Federation and committee member for the Community Archive and Heritage Group.