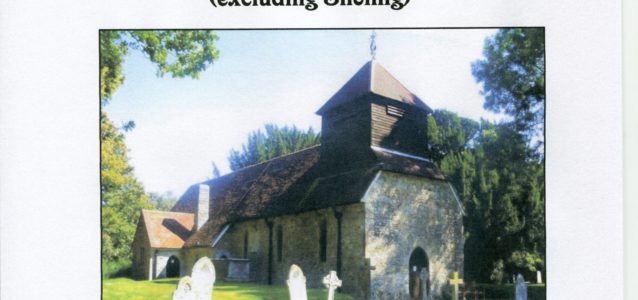 Hound village booklet now available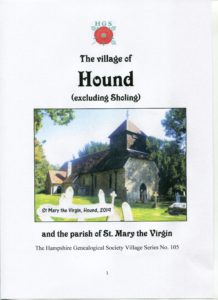 Hound, (VB105) was a large parish including two detached parts that was later reduced in size by the creation of Sholing and the enlargement of Bursledon parishes.  Located 4 miles from Southampton on the east side of Southampton Water the parish contains Netley Abbey, Netley Castle and was home to the Royal Victoria Hospital.After the hospital was demolished, the hospital chapel was preserved and is now part of the Royal Victoria Country Park.  There is also a Netley Military Cemetery looked after by the CWGC for deceased hospital patients.  Among the local family names appearing across the centuries are COLES, PARKER, PRIMMER and SPENCER.
This twelve page booklet includes a great deal of historical information covering Hound and includes not only the gentry but also the teachers and ordinary people. To assist with your research, useful references for Hound documents and records held at the Hampshire Record Office are given throughout, together with other sources and website addresses for more information.