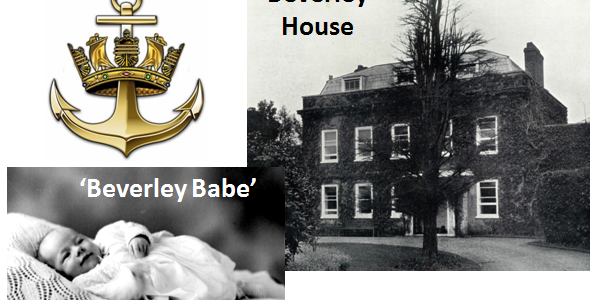 Beverley Babes turn 80!
Who are the 'Beverley Babes'?
At the start of the Second World War, the Portsmouth based Royal Naval and Royal Marine Maternity Home moved to Beverley House, Southwick Road, Wickham.
Beverley House was to remain in operation as a naval maternity home until mid-1946. The babies born at Beverley House are affectionately known as the 'Beverley Babes'.
To commemorate the 80th anniversary of the first Beverley Babes, an exhibition telling their stories – both happy and tragic – will be on display.
Saturday 12th October
10:00am – 4:30pm
St Nicholas Church, Southwick Road, Wickham PO17 6HP
On the same day at 2:00pm there will be a short service led by Rector Jane Isaac to give thanks and remember the Beverley Babes and their families.
If you are a Beverley Babe – or know one – please do join us and share your story.
Refreshments will be available; free parking.
For more details, please contact Jane Painter (01329) 835367 / email: janexpainter@hotmail.co.uk