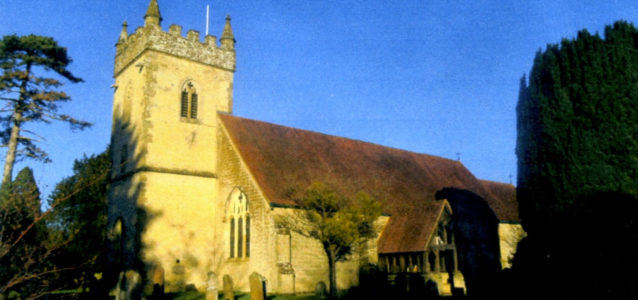 Headley village booklet now available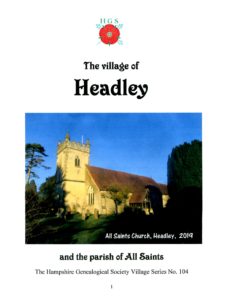 Headley, (VB104) is a large parish reduced in size by the creation of Grayshott in 1901, the creation of Whitehill civil parish in 1929 and the creation of Bordon ecclesiastical parish in 2002.  Headley is 4 miles north of Liphook and 8 miles south of Farnham. The A325 runs through the parish and the River Wey supports many mills. The name is derived from the Old English word Haedleah, meaning heath clearing. Later variations are Hallege in the Domesday Book and later still Hedley, Hedleigh and Heathley. Among the local family names appearing across the centuries are KNIGHT, BAKER, COLLINS and BAYLEY.
This twelve page booklet includes a great deal of historical information covering Headley and includes not only the gentry but also the teachers, inn keepers and ordinary people. To assist with your research, useful references for Headley documents and records held at the Hampshire Record Office are given throughout, together with other sources and website addresses for more information.