Don't Always Believe It Update
Duplicate entries in parish registers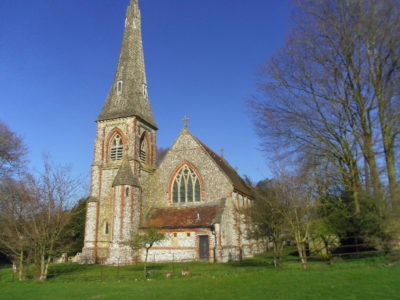 Resulting from an enquiry recently received in the Research Center a very good example of duplicate entries in registers was found in Nutley and Preston Candover. Admittedly the Nutley entries at that time were all extracted from the Bishops Transcripts but it could be expected that these were only copies from what had been written into the registers.  The original registers appear to have been lost at some point in time, or maybe they never existed in the first place.
The family in question that revealed the situation was that of William and Elizabeth WYTHE/WYTH. They had four children recorded in both the BTs and the Preston Candover register with the same dates applied in both documents.  In the baptism register the first three children also had an annotation that they were actually from Nutley.  The children were William WYTHE baptized on 16 July 1787, Elizabeth WYTHE baptized 11 October 1789, James WYTHE baptized 22 April 1792 and Joshua WYTH baptized 4 May 1794.
There was also a Pamela WYTH baptized 2 July 1775 in Preston Candover to William and Elizabeth but who does not appear in the Nutley BTs. There is a big gap between 1775 and 1787 so it is possible that the parents were in fact two separate families.  A check also confirmed that there were no other baptisms in any Hampshire registers to children of William and Elizabeth between those dates.
A random cross check of selected names from the BTs and the register appear to confirm that the entries were probably always duplicated in both documents. However, very few of the names had an annotation against the baptism entry to indicate that the families were actually from Nutley.  Later baptisms started to appear in the Nutley baptism register that was introduced in 1813.
Roy Montgomery
Member 3759