Poor Law Union Gazette – 1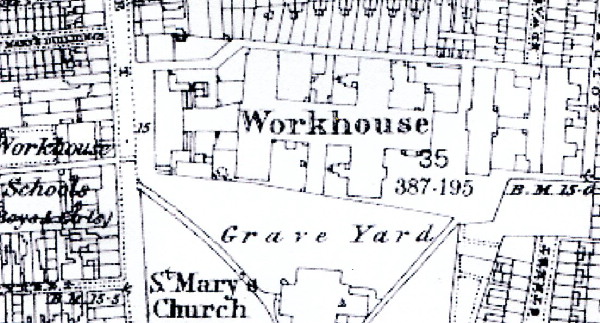 Newspapers are a very good source of information on some of our ancestors but they rarely give such detailed information on individuals as that found in the Poor Law Union Gazette. If an ancestor had absconded without paying for the care of his family and left them chargeable to the local Union, there is a possibility that he would have been advertised in the Gazette in the hope that he would be found somewhere and returned to the relevant Union for a suitable punishment.  As an inducement, anybody who supplied information leading to his arrest and conviction would receive a reward of one guinea.
One such person was William Christopher TUCKER. His name appeared at least 60 times between 1858 and 1863 with details that included a very good description.  In the Gazette dated 11 September 1858 it was said that he was a seaman aged about 25 and was believed to be in the Victoria Dock in London.  He was described as being 5 feet 5 inches tall with a dark complexion, black hair, bushy whiskers that met under his chin, hazel eyes and a very distinctive nose that was hooked,  broken and looked like a "finger without a nail".  He had lost one of his upper teeth and had two tattoos, a blue anchor on his right arm and a man on his left.  Although described as a seaman there was one entry in 1859 that said that he got a living from distilling and selling vinegar.  Later in various reports between 1861 to 1863 he had supposedly at some time been working for Mr. WEILMAN, a bell hanger, who lived in Prescot Street, Windsor.
He had left his wife Rebecca and three children chargeable to the Southampton Union over this period. In many of these reports the wife's name was not recorded, but in this case it did help to confirm further details.  In the 1851 census William and Rebecca TUCKER were living in Winton Road in Millbrook with sons William and Henry.  The father, a storekeeper in the docks, was born in Weymouth circa 1823 whilst Rebecca was born in Trowbridge also circa 1823.  Their children were William Christopher who was baptized on 6 May 1849 and Henry James who was baptized on 10 August 1849, both in St Mary.  Also baptized later on 5 September 1852 in St Mary was Charles Henry which identifies the three children reported in the Gazette.
I've not found the parents in the 1861 or 1871 census but in 1881 Rebecca TUCKER, a married woman, was living in Southampton Holy Rood with children William aged 14 and Frank aged 7 both born in Southampton. If indeed she was married, her husband was not at home.  Her date and place of birth was 1826 in Devizes which sort of ties in with William's wife.  Ten years later a widowed Rebecca TUCKER was a servant living in Millbrook although this time her date and place of birth was 1823 in Bath and was possibly not the same woman.
The Somerset connections in 1881 and 1891 are there but there is no guarantee if either of these women were once married to William, plus the fact that there were two Rebecca TUCKERs in the Southampton area in the late 1800s, one of whom was married to Daniel. There also appears to be only one death registration for a Rebecca TUCKER in the Southampton district, this was in the fourth quarter of 1892 and she was born circa 1828.  Another interesting snippet is that in the Southampton Workhouse in 1861 there was a William TUCKER aged 12, and a Charles TUCKER aged 7.  A possible complication with these being Rebecca's children is that on the next line was a 5 years old Edwin TUCKER who may or may not have been another of Rebecca's children.
The conclusion is that although a number of questions regarding William TUCKER have been answered, many more regarding Rebecca and her children remain unanswered.
Roy Montgomery
Member 3759
HGS Research Centre