MEMORIAL INSCRIPTION CORRECTIONS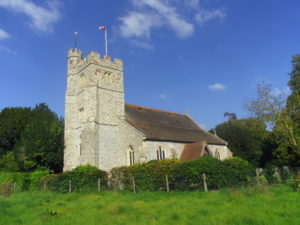 Two errors in the HGS Memorial Inscriptions for Longparish and Southampton Hill Lane Cemetery have recently been found.
The one in Longparish is on a memorial inside the church, number 162 in our index, where it gives the dates for William Arthur DURNFORD as being 1653 – 1940.  William was obviously not nearly 300 years old so the dates should read 1853 – 1940.  William was in fact baptized in Eton on 14 August 1853.
The second correction is for the entry in Yee4 in our index for the Hill Lane Cemetery which has been recorded as William and Caroline PERRY with two of their sons.  This was the result of mistakenly transcribing the letter F as a P when the family should be FERRY.  The GRO entry for the death registrations of William and Caroline confirm that the surname should have been FERRY.
Roy Montgomery