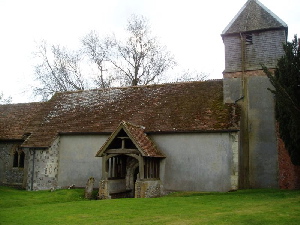 Greywell re-marriage in 1855
The Hampshire Advertiser of 27 October 1855 reported details of a couple being married twice. Francis FREEMAN and Sarah Ann ROGERS from Odiham had legally married in 1854 but were then induced to a re-marriage in 1855.
The first marriage
Francis FREEMAN married Sarah Ann ROGERS on 5 June 1854 in the Independent Chapel in Odiham. This chapel was registered for marriages and a proper marriage certificate was generated.
Why a second marriage in 1855?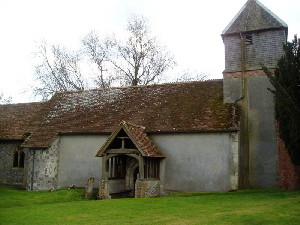 Even though the first marriage was legitimate, the local curate in Greywell where the couple lived advised them that they should marry again. His opinion was that the first marriage was performed by an unauthorized person. The second marriage would be according to the rites of the established church. To accomplish this he had the banns read in Greywell church. The bride's name in these banns appeared as her maiden name of Sarah Ann ROGERS. The marriage was planned for Saturday 3 November.
Legality of the second marriage
The curate was aware of the legal implications of holding a second marriage but obviously decided that it was required. The newspaper had asked A. Sydney APSLAND of the Temple for a legal opinion. His reply seemed to indicate that it was possible under the Act of George IV, cap 76, sec 21 for the curate to be indicted. Maybe because of Sarah's maiden name used in the banns. The Act defined a marriage without publication of banns or license as a felony punishable by 14 years transportation.
Did the second marriage take place?
Entries in the GRO  confirm that the couple were married in the June quarter of 1854 and again in the December quarter of 1855. Whilst living in Greywell the couple had nine children baptised in the church. The first being Emily on 21 December 1855. Unfortunately Emily died and was buried on 23 October 1863, one of three children who died young. Sarah Ann was heavily pregnant when married the second time. Could this have influenced the curate's insistence on the second marriage in the parish church?
Further Reading
An interesting, extensively researched article entitled 'The Re-Marriage Case of Greywell' by HGS member Sue Wright appears in the June 2015 edition of the 'Hampshire Family Historian' members journal. HGS members can learn much more about this case from Sue's article, including how the curate's action lead to his prosecution and resulted in an amendment to the Provisions of the Marriage and Registration Acts.
Roy Montgomery
HGS Researcher.