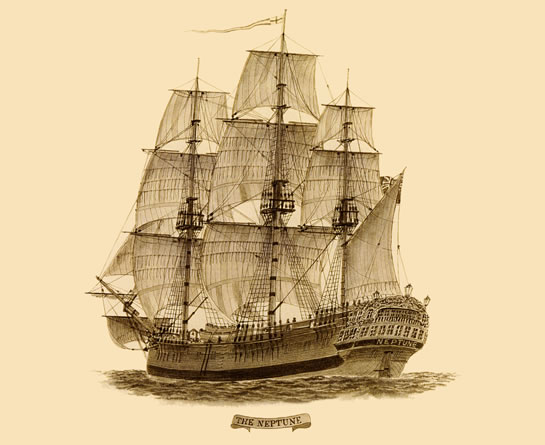 Destitute woman transported by Portsmouth court – 1810
A destitute woman who stole a coat was transported by Portsmouth Quarter Sessions Court – 1810
The Quarter Sessions Court held on Thursday 4 October 1810 was before the Mayor Jos SMITH and the Recorder James BOROUGH.  Others present were Rev G CUTHBERT, S SPICER, John GODWIN and Wm GOLDSON.  One of the more interesting cases they heard was that of one  Mary BELL who was found guilty of theft and was transported for seven years.
Her crime?
The accused met waterman Wm LANGDON late at night and said that she had not eaten for some time.  She had no money and nowhere to stay that night.  Taking pity he took her to a public house and paid for some beer with bread and cheese for her.  Then he took her back to his own house to sleep that night.  Before going to work the next morning he told his wife to provide her with breakfast.  Mary BELL actually left before breakfast and took with her the great coat she had been sleeping under.  This she later sold for 18s. She was arrested, found guilty at the Quarter Sessions Court, and subsequently transported.
Who was William Langdon?
One possible identity for William LANGDON was the person married to Harriet. They had a daughter Harriet Ann who was baptized in St Mary's church in 1810.  They later had another three daughters, all baptized in St Thomas church between 1812 and 1815.  Their marriage does not appear in the HGS Hampshire Parish Marriage Index. A second possibility is the William LANGDOWN who was living with his wife Rebecca in Portsea at that time.  Their marriage is also not in the HGS Marriage Index but their children were  baptized in St Mary's church between 1794 and 1811.
Where was Mary Bell transported?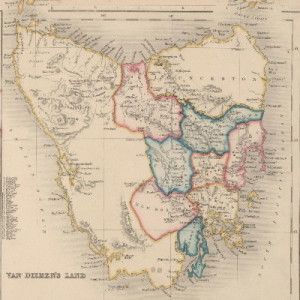 The One Search Family History Indexes and Free Settler or Felon sites provide more details.  After her conviction in October 1810 Mary BELL was transported from Portsmouth on 4 June 1812. The ships Indefatigable and the Minstrel left Portsmouth together but it appears that women prisoners travelled only on the Minstrel.  There is a conflict of information on departure dates, some records state 9 May and others state 4 June, but this could be attributed to differing definitions of when the ships officially departed. There were two Mary BELLs being transported but the other one was convicted in York.  The Indefatigable was destined for Van Dieman's Land (now Tasmania) and arrived at Hobart on 19 October 1812.  The Minstrel was destined for New South Wales and arrived at Port Jackson on 25 October 1812.
Another piece of information on the index was that she was married and her husband's name was Charles.  Further checks of the HGS indexes do not reveal a Mary and Charles BELL so we may assume that she was not a Hampshire person.
Roy Montgomery
HGS Researcher
Jan 2014