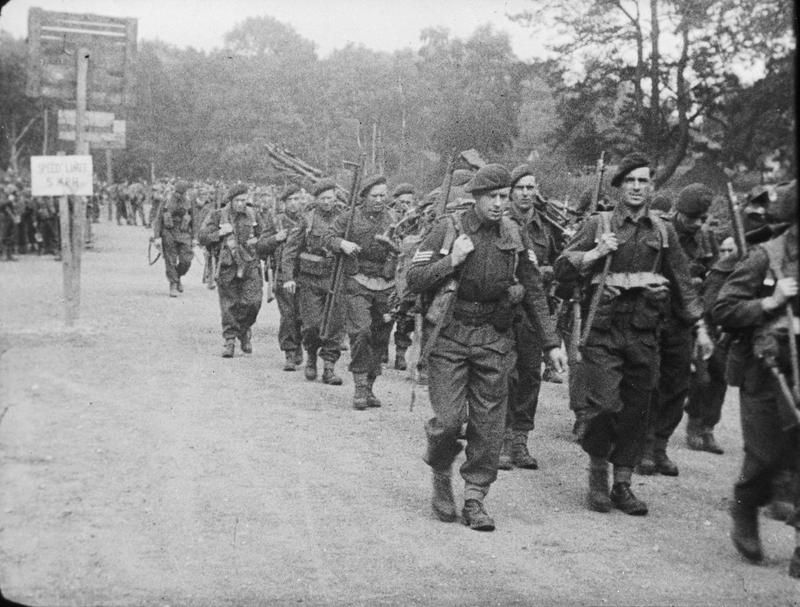 Memories of World War II Southampton
'Childhood Memories of World War II Southampton' by HGS member Rodney Whale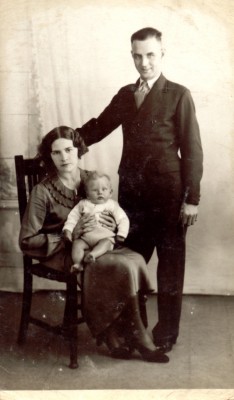 I was born at Thornhill, Southampton, several years before the Second World War. For the major part of the conflict I lived with my parents in the house where I was born.
Dad worked as a butcher in a shop on the northern side of Thornhill Park Road. As well as working in the shop he used his employer's Ford van to deliver to houses in West End, Hedge End, Botley and Curdridge. I can still remember the van's registration number, BTR 414.
War is declared
The day that England declared war against Germany was a Sunday. I remember that my dad and I had gone to Romsey to see his mother. We were in her house when the Prime Minister made the radio announcement. The journey was made on Hants and Dorset buses as my dad had no alternative transport. There were two buses to Romsey from Thornhill and the same number for the return journey. When the broadcast was made other relatives were present and they were all very worried about what the future held.
Dad was a member of the Auxiliary Fire Service based at West End Fire Station. During the war the name was changed to National Fire Service. I can remember the station being supplied with a bright red fire engine to replace a much older battleship grey vehicle.
Early in the war mum and dad were contacted by an American from Kansas City who my father had met in the Great War. He and his wife suggested I was evacuated to Kansas till the war ended. After discussions my parents declined the invitation.
To Grandparents for safety
Just before the blitz my mother and I moved for a few weeks to her parents home at Awbridge near Romsey. We were there when Southampton was targeted and bombed by the German Air Force, causing  devastation. I remember the red glow visible at night from my grandparent's garden, from the many fires burning in Southampton. One day whilst we were there my dad came on his bicycle. He had been in one of the crews trying to extinguish those fires. He was so affected by what he had seen that he was in tears.
Watching dogfights from home
After the blitz mum and I returned to Thornhill. A Morrison Shelter was erected in the dining room, having been supplied, I think, by the local council. The shelter was like a large table and was made of steel. There was a leg on each corner and what resembled a steel trellis to fit on all four sides. I think the squares were about two inches by two inches. After installation my mother and I used to sleep in it.
There were still air-raids and at night I spent many hours in the garden watching anti-aircraft guns firing tracer shells at German planes. There were also many occasions in daylight when mum and I watched dogfights between German and British planes, with constant stuttering of machine-guns and frequent vapour trails in the sky. It was so exciting to watch that we never gave it a thought that we might be in danger.
Dad was frequently on-duty at night with the Fire Service and he often returned home with trophies such as spent cartridge cases, bomb parts and even pieces of aircraft.
D-Day and beyond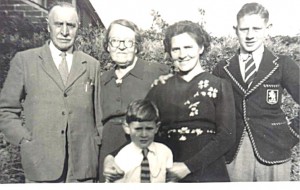 As D-Day approached all local roads were parked full with army vehicles. The troops were British, American and Canadian. Each house was allocated vehicles and were to supply the crews with water when requested. I have vivid memories of D-Day because having arrived at school we were then given a day's holiday. Throughout the day there was a constant stream of allied aircraft flying south towards the English Channel.
After D-Day a prisoner of war camp was built in the woods north of Thornhill Park Road. I think most of the military guards were American soldiers. The prisoners were mainly German and wore brown uniforms. Towards the end of the war a cinema was built in part of the camp close to Moorhill Road and local children were allowed to attend to watch films. After the war the prisoners of war were not released immediately so it was some time before military activity in the area ceased.
Two things that I remember well are that nobody was overweight and it was rare to see a dog or a cat. Looking back, those years were quite exciting at times.
Rodney Whale