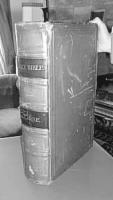 Bignell Family Bible
People who own or have seen a family bible know how useful they can be.  The BIGNELL family bible contains details starting with the birth of my late wife's 2 x great grandfather, Francis.
Francis was born at 1pm on the afternoon of 8 February 1774 at Warnford, the son of Francis and Mary. It also recorded his death at Meonstoke on 20 July 1807. This is interesting because at the time he and his family were living in Westminster.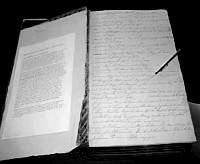 The London Connection
The bible doesn't record his marriage but it took place in
St George's Hanover Square, London on 31 March 1799 when Francis married Lucy SMITH.  Not mentioned in the bible was their first baby Mary who died aged 6 months in May 1800.  The first child named in the bible was Thomas who was born on 21 December 1801.  Then came Lucy born on 25 June 1805 and Francis born on 19 April 1807.  All the baptisms took place in St Margaret's Church, Westminster.
The next generation
The next details in the BIGNELL family bible are when Francis aged 22 married Elizabeth FERRY in St Margaret's church Westminster on 4 August 1829.  After this came six births starting with Elizabeth who was born at 10-45 am on 16 May 1830.  She was followed by Lucy born at 10-45 pm on 23 October 1831 and Sarah born 10-50 am on 23 September 1833.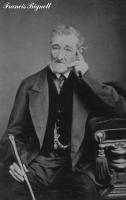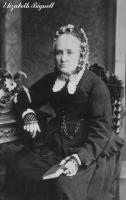 All the baptisms of these children took place in St Margaret's.  Sometime after this the family moved from Westminster. Georgiana was the next birth.  She was born at 2-45 pm on 3 March 1845 at the George and Dragon in Wandsworth.
Return to Meonstoke
The next entry was for Mary Matilda born at 10-20 am at Seething Wells Kingston.  She was buried in 'Surbiton Kingston new town' although the date was not recorded.  The final birth was for Francis William Thomas BIGNELL who was born on 25 November 1851 also at Seething Wells.  Both he and Georgiana were baptized in 1852.  In the late 1850s the family moved back to Meonstoke where descendants continued to live late into the 20th Century.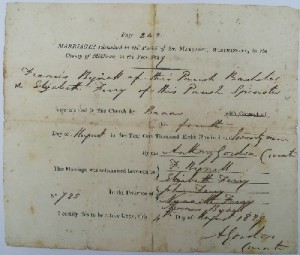 Other details in the bible
As well as the London connection the Bignell family bible did list other events in the Meon Valley and London.  One was the marriage of possible cousins Lucy BIGNELL to Thomas SMITH in St Margaret's on 26 September 1829.  Full details of the births of their nine children who were baptized in St Margaret's church were also recorded.  Something not mentioned in the bible is that Thomas the eldest son of Thomas and Lucy SMITH married his cousin Lucy BIGNELL early in 1855 in St Margaret's.  They had also moved to Meonstoke by 1861.
Roy Montgomery
HGS Researcher