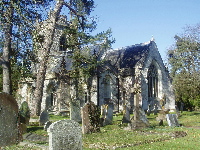 Family Tragedy in 19th Century East Tisted
This family tragedy in 19th century East Tisted orphaned four children under six years old.
A brief announcement in the Hampshire Telegraph on 5 February 1810 said that James EAMES  a farmer of Old Place near Alresford had died.  He was only 30 and  left four infant children without parents.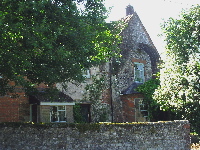 This appeared to be a family tragedy  warranting further investigation through the HGS baptism, marriage and burial indexes.  Checking the Hampshire Gazetteer the only Old Place was listed at East Tisted nowhere near Alresford.  Had the newspaper report been inaccurate?
Researching James EAMES and his family
Checking the East Tisted burial index I found a burial for James EAMES on 6 February 1810 which matches the date of 30 January when he reportedly died.  Assuming the report was correct and he did leave four children I looked in the baptism index. I  found four baptisms of children of James and Ann EAMES. They were Harriet on 16 February 1805, Anne on 11 April 1806, James on 2 November 1807 and Sarah on 25 January 1809.  Since Ann must have predeceased James, her burial was found on 1 February 1809. There is no indication of her cause of death but given the date it was possibly from complications following Sarah's birth.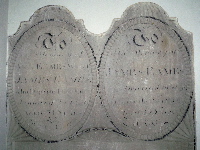 Checking other sources
The Monumental Inscriptions (MIs) of  gravestones at St James Church, East Tisted had been indexed and were in the HGS MI index.  These told us that there was a memorial stone for James and Ann set into the wall inside the church.  This confirmed the death of Ann on 23 January 1809 and the death of James on 30 January 1810, both were aged 31.  Another source checked was the publication for the allegations of marriage, where James EAMES and Ann ALLUM had a marriage license issued 4 July 1804.  James was a farmer aged 27 and Ann a spinster aged 26 and they married in East Tisted the following day.  Finally in the Hampshire Records Office there is an administration bond and guardianship for James in 1810AD/27.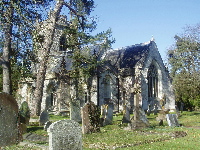 Not the first family tragedy
Also in the East Tisted MI index are memorials for Thomas and Sarah EAMES.  These are stones set into the outside of the east wall of the church and although they are now unreadable the details had been recorded.  These were James's parents.  He was the fifth of their eight children and was baptized on 3 December 1776.  Further checks of the indexes revealed another possible tragedy.  The MI revealed that Sarah EAMES had died on 5 April 1789 aged 48. This was two days before she was buried and their last child Samuel was baptized.  Further checks of the indexes revealed that Samuel himself died on 21 July at only 16 weeks old.  The assumption is that Sarah died in childbirth or from complications soon after.
An anomaly is that the MI recorded Thomas EAMES as dying on 2 May 1801 aged 68 whereas his burial took place on 24 July 1801.  However, his will is dated 9 May and was proved by the PCC on 8 October 1801 with a copy in The National Archives ref PROB11/1364/71 and a further copy in Hampshire Record Office ref 18M62/71.
Roy Montgomery
Research Centre