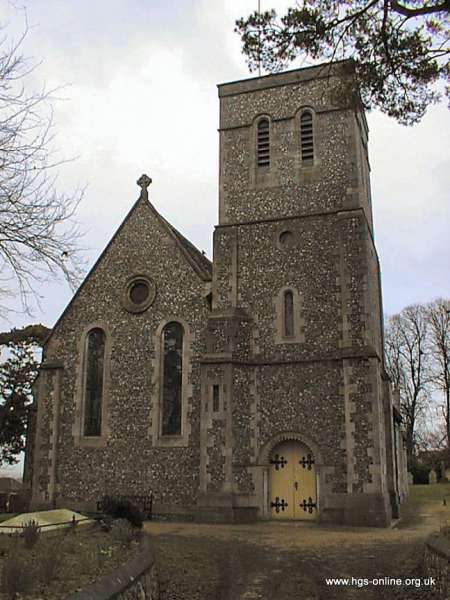 Christ Church Portsdown Military Cemetery
Christ Church on Portsdown Hill has a Commonwealth War Graves military cemetery at the rear.
The cemetery contains about two hundred graves that are listed on the Christ Church Portsdown website.
The church is of particular interest to family and local historians alike. In WWII, Hampshire played an important role in the preparation and operation of the D-Day Landings on the 6th June 1944, and the church at Portsdown played its own unique role.
On the 4th June 1944,  the Headquarters staff of the British Second Army met at Christ Church on the eve of battle "to dedicate to Almighty God the task which lay before them".  The Commander of the Second Army, General Sir Miles Dempsey, organised the service along with the then vicar, the Reverend RB Gillman.
The beautiful church windows commemorate the event, the D-Day landings themselves, and about thirty regiments.