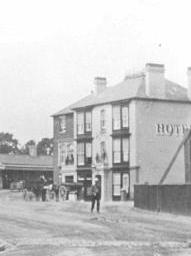 A Hampshire Divorce in 1890
Exploring the family behind an 1890 divorce story
Behind every newspaper story, such as the following divorce case, is a family history story bursting to be told. Tracing the history of the people involved can be rewarding, but can also raise more questions than answers.
Divorce was unusual in 1890
There were only around 700 divorce cases in England in that year. It was a complicated process and not really an option for poorer members of society. In the 1880s women were able to gain custody of their children and control of their properties. Then between 1889 and 1906, state legislatures greatly reduced the statutory grounds for divorce.
Do your ancestors feature in this newspaper article?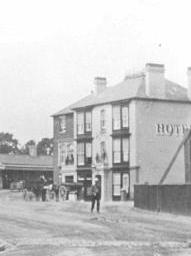 Hampshire Telegraph and Sussex Chronicle, Saturday 21 June 1890, page 3
Heard before Sir James HANNEN at the Divorce Division on Wednesdy 18 June was the divorce suit of STAMMERS vs STAMMERS and STEDHAM. Ernest Stammers was recently the proprietor of the Railway Hotel in Fareham, where he alleged that his wife met and consorted with Owen Stedham, a local coal merchant. In Ernest's evidence he said that he married his wife on 3 April 1878 when he was 26 and she was 23, they moved to Fareham in 1886 where he took on the tenancy of the Railway Hotel. He gave up the tenancy of the hotel in 1889 and moved to Hill Head where he separated from his wife in August of that year. Witnesses at the hearing were Kate ABRAHAMS, a servant at the hotel, Clarissa SMITH, a former barmaid and Sarah HILL also a former servant. They all gave evidence of the conduct between his wife and Stedham, and as a result a decree nisi was granted with costs against the co-respondent.
What can research discover about the parties involved?
This is possibly the Ernest Stammers who married Alice LANE in Mitford, Norfolk. In the 1881 census he was a brewer living with his wife and 

two children in Hoe, Norfolk.

Ernest has not been found in the 1891 census. In 1901 he was running

 

the White Horse Inn in Boston, Lincolnshire with his second wife Rose. He had married Rose TWIGG 

early in 1900 in Boston.

The only likely person for Owen Stedham was 

born in Fareham in 1860. It appears that he married Flora Frances LAWRENCE 

in the March quarter of 1883 in Portsea Island district.

In 1891 Owen was living by his own means at 33 Hyde Park, Landport, with his wife Flora 

Frances and two children, who were both born in Fareham

.
Article submitted by HGS member Roy Montgomery