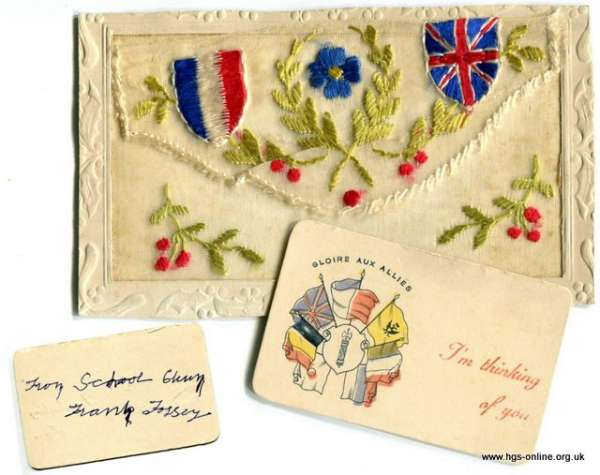 A Delightful WWI Artefact
Many people own beautiful silk embroidered cards that were sent to their families by loved ones serving overseas during WWI.
It may seem strange that amid such horror, these delightful and delicate tokens arrived home. The silk postcards and handkerchiefs were bought as souvenirs by soldiers serving on the Western Front. The silk was embroidered by local French and Belgian women and then sent to factories to be created into small cards and postcards. Some of the silk was made into an envelope and a message or handkerchief placed inside, or sometimes it was fixed to card and a message was written on the back.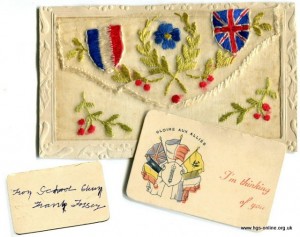 This is a card that is in an old album that belonged to my wife's grandmother, Annie French of Meonstoke. It appears to have been sent to her by someone called Frank Fossey. The front and back image of the little card is one that is inside the main one. I've no idea who Frank Fossey was because I think that her husband had been killed by this time.
Submitted by Roy Montgomery