Winchester's Military Museums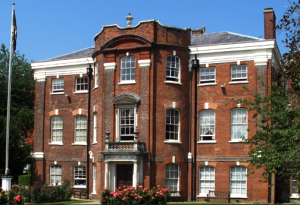 The county of Hampshire is rich in military army history and the city of Winchester has brought together, on one site, five military museums, that capture the history of five regiments that are closely connected to Hampshire.
The five museums are:
What do they have to help the family historian?
Archivists who will conduct a search on your behalf. Even where they might be limited information about an individual they will still provide contextual information to help with your research.

Photographs, many have been sent for inclusion in the Hampshire Archive in Winchester and so it is worth making a visit there
Contextual history, some war diaries and maps
HGS World War I Project
The HGS are launching a project to commemorate the 100th anniversary of World War I and remember those who fought. It is hoped that people will share biographies and stories of their ancestors, that can be read and shared with others. Those remembered do not have to have come from Hampshire, we welcome all rememberances. We are also hoping to share photographs, particularly of groups of service personel, maybe we can shed more light on who they were or where the photo was taken?
Maybe you have an interesting item of ephemera, a letter or postcard to share?
HGS Research Centre
The HGS hold an extensive collection of resources that can help your family history research into your military ancestors. Many of our researchers have a military background and welcome enquiries. Go to our research enquiry form to find out more.