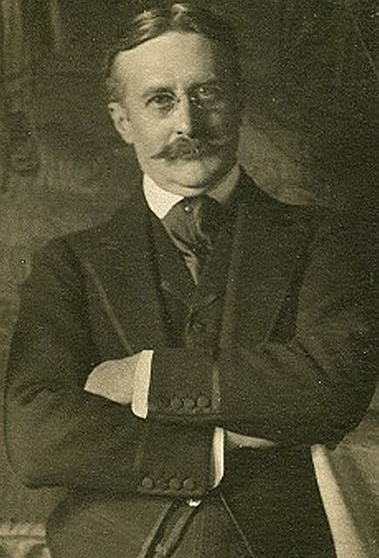 Harry Selfridge and Highcliffe
One family story, made topical by a recent television series and with an interesting connection to Hampshire, is that of the American Selfridge family.
The recent ITV television series 'Mr Selfridge' has yet to mention Harry Gordon Selfridge's connection to Hampshire, and in particular Highcliffe.  In 1916, at the height of his success as a store owner, Harry took a long lease on Highcliffe Castle from the Stuart-Wortley family.  The whole Selfridge family moved in and entertained lavishly, with Harry's mother acting as host.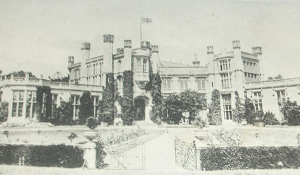 In 1919, a year after his wife's death from influenza, Harry persuaded Sir George Meyrick, Lord of the Manor at Hinton, to sell him Hengistbury Head – the large promontory on the south side of Christchurch Harbour.
It was here that Harry planned to build the biggest house in England.  He employed the architect Philip Tilden, who worked on projects for prominent figures of English society, including Winston Churchill and Lloyd George. The scale of the project was immense and required numerous site visits to Hengistbury Head.  Harry would pay a golden guinea to the fisherman who rowed Tilden and himself across the run, so there was always a rush by local fishermen to the side of the run when Harry was seen approaching along the beach!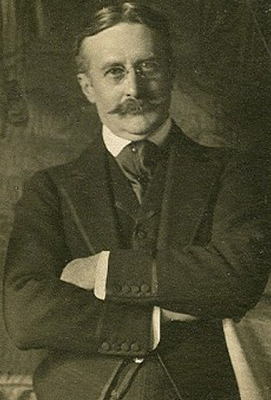 Tilden drew up plans for a house that would encompass the whole of Hengistbury Head;  there were to be over two hundred and fifty suites of rooms for guests, each with its own bedroom, bathroom, dressing room and sitting room.  There were to be studios, laboratories, observatories and libraries.  The central hall had a staircase which was to have a dome measuring just ten feet less than the dome on St Paul's Cathedral.
During the 1929 crash and the great depression, Harry watched his fortune rapidly decline, helped no doubt by his gambling and profligacy.  The land at Hengistbury Head was put up for sale in 1930.
Harry died in poverty in 1947, estranged from the store that he founded, and is buried in St Mark's church yard along side his wife and his mother.  Today, the New Milton and Christchurch HGS Group meet in the Library Room at St Mark's.
With thanks to Mike Andrews and John Heighes of the New Milton and Christchurch HGS Group.