Useful Research Source Material: Auction Sale Notices
Hampshire family historians shouldn't overlook some of the more unusual source material for digging out information about their ancestors.
Here is an example of a source of material not often given much air time – Auction Sale notices.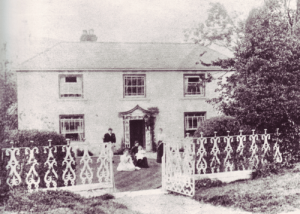 This example from the Portsmouth Telegraph, 10th February 1800 contains some fantastic detail…
The notice of sale by auction gives a detailed description. The sale was by Mr John WHITE on 11 February 1800, of the unexpired lease, lately held by James BREWER, deceased, of the property known as Frogmore Mill, East Meon.
The lease itself still had 18 years to run at Michaelmas 1799, and included the overshot water-mill and contents, the dwelling house, gardens, cart house and stables, hog pounds and 3 acres of meadow.
The mill could grind ten loads of corn per week and was let at a rent of £20 per annum, from which £3 15s was deducted yearly for the use of the water.  The contents of the house, including furniture, china, glass, brewing utensils, plus all the live and dead stock, were to be sold after the auction of the lease and was to continue into the following day.
At the end of the advertisement is a notice that anybody having any demands on the estate of James BREWER is to leave their bills at the Mill House.  Also, anybody who is indebted to his estate is requested to pay their debts at least four days before the sale, after which legal action may be taken.  Further, in view of the times involved, this advertisement must have appeared in previous editions of the newspaper.
Further research
Using the HGS indexes to try and trace James BREWER further, shows there is no burial in East Meon for him, but on 8 December 1793 there was a burial for Francis BREWER who was aged 64 and was a miller.  With no evidence of James being in the area it is possible that when Francis died, he left the mill to a relative named James who was in effect an "absentee landlord".  For anybody who wishes to investigate this further, the will that Francis wrote is in the Hampshire Record Office, Reference 1796P05.