Welcome to the Romsey HGS Family History Group page!


We meet monthly for talks and visits to inspire and help your research
Come and meet us face to face; you'll find us friendly and welcoming. Meetings are held at 7.30pm in Crosfield Hall (Annexe), in the centre of Romsey, on the first Monday of the month. If the first Monday of the month falls on a Bank Holiday, an alternative date will be arranged. There is plenty of room in the large car park and, being in the evening, the parking is free! Romsey is a small market town where you will find a famous Norman Abbey, once the church of a Benedictine nunnery, and Broadlands, the home of former Prime Minister Lord Palmerston and more latterly Earl Mountbatten of Burma. Our Group Members come from both the town itself and surrounding villages.
Why Join HGS Romsey?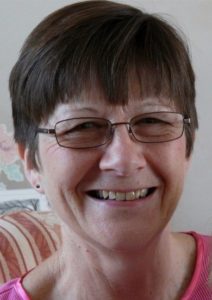 Joining your local group provides a platform for you to meet other people who have the same enthusiasm for family history as you do. It also provides an opportunity to share skills and expertise in helping each other break down 'brick walls' in their research and have some help with your own. The talks, workshops, and social events provide a great opportunity to extend your knowledge and have fun!
If you have any articles that you would like included on our group page, then we would be delighted to hear from you!
Sometimes our Group meetings feature a talk from a speaker on a family history related subject; at other times we hold Members' Evenings which are usually arranged around members' interests or a request for a particular topic.
HGS Romsey Group Events & Meetings
*** We are planning to resume in-person meetings soon but will continue to run some meetings via Zoom, so please do check to see the type of meeting. 
For those meetings that are held via Zoom, please contact us using the below form no later than 24 hours prior to the talk to be added to the invitation list. Remember to include your membership number or indicate if you are a guest.

The Group organiser is Kay Lovell. She can be contacted using the form on this page.
Find Us Here:
Crosfield Hall (Annexe)
Broadwater Road
Romsey
SO51 8GL

Contact Romsey Group Organiser
If you would like to know more about the Romsey Group and its forthcoming events, then please contact the group organiser using this form.