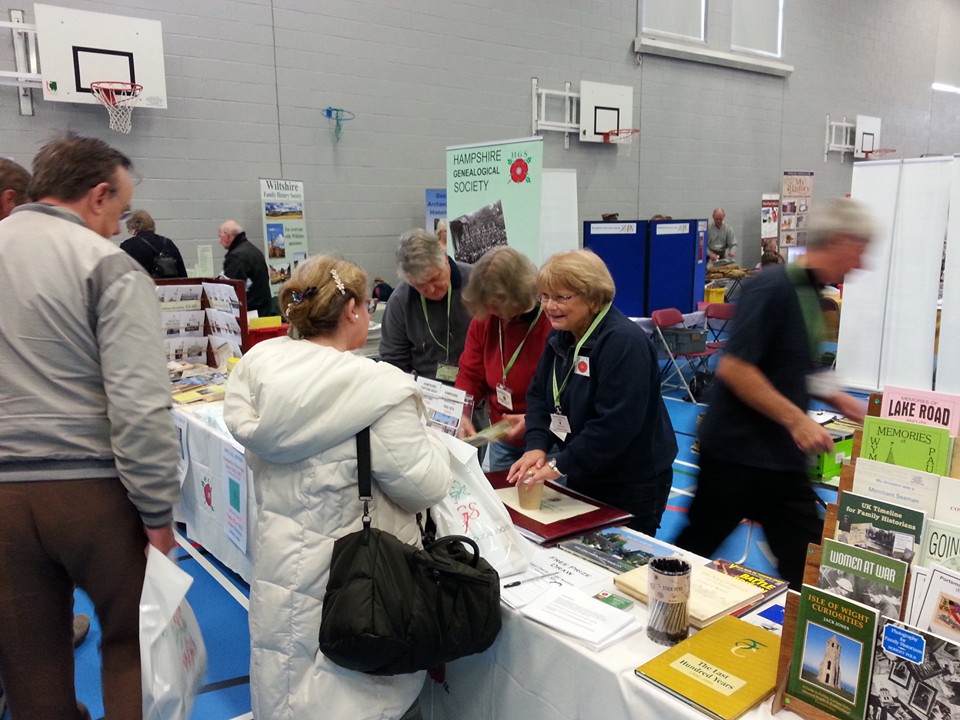 HGS Events 
Conference Day and AGM  2017 – Princess Royal Gallery, HM Royal Dockyard Portsmouth
Tickets are all sold out for the HGS Conference Day on Saturday 20th May 2017 and online registration is now closed.   If you would like to be put on a waiting list for any cancellations please email secretary@hgs-online.org.uk.
Members are,  of course, still able to attend the AGM, from 12.00 – 12.45. However, please notify the Secretary that you will be attending by email to secretary@hgs-online.org.uk.
Featuring talks from guest speakers:
Records of Chancery and Exchequer – Michael Gandy, renowned genealogist and editor of Genealogists' Magazine, will talk about Records of Chancery and Exchequer. He will reveal how our ancestors can turn up as plaintiffs, defendants or witnesses and outline the information available to us at TNA Kew.
Seafaring Ancestors on Camera – Dr Simon Wills has been a genealogist for over twenty-five years. His particular interest is the lives of our maritime ancestors, perhaps because his father served in the Royal Navy, his grandfather was a fisherman, and his great grandfather was coxswain of the Poole lifeboat.
Take advantage of the opportunity to access our indexes for a free look up, receive assistance with your personal research and browse HGS's own Bookstall.
Open Day 2017 – Sunday 8th October 2017 – WWII – Britain at Home
HGS is staging its 2017 Open Day on Sunday 8th October, at The Everest Academy in Basingstoke, starting at 10.00 am. with a focus on WWII – Britain at Home; featuring guest speakers including: David Annal and Mark Bayley.
Open to all, this year's event will give you the chance to delve into the records and uncover the facts behind what happened in Britain while our soldiers were away at war.  Discover who served on the Home Front.   Take a look at those affected by evacuation, detained as prisoners of war and your relative's day-to-day existence living with air raids and rationing.   Look at what can be found in the 1939 Register.
Our bookstall, research advice and lookups will also be available, working alongside a variety of stands from other family history societies and local history groups such as The Thorneycroft Society and Home Front History
Guest Speakers
We are delighted to announce the participation of two well known guest speakers, with more to follow (so watch this space!).
David Annal, a professional researcher in family history and former Principle Family History Specialist at the National Archives, will give a talk entitled 'The Enumerators Strike Back'.
David's talk will put the spotlight on the enumerators, the men and women who created the UK's census returns.   Their story is an intriguing one dating back to its inception in 1841, which continues through each successive decennial census since.
The talk will give you an insight into the hostilities they faced from householders and look at how they were at the mercy of the decision makers (census authorities) as they created one of the most important sets of records used by family historians today.
Mark Bayley, Head of Online Content and Company Director at S&N Genealogy a leading subscription website: TheGenealogist.co.uk, joins us to give a talk entitled 'Breaking Down Brick Walls in Your Family History Research'.
Mark will explain how you can tackle the stumbling blocks with the use of new search strategies, such as: searches with the individuals' forenames, keyword search tools, criteria other than a name to search on and other advanced search techniques, including: unique data sets, Non-Conformist records, Non-Parochial records, Fleet marriages, Will images, Parish Records, Directories and Newspapers.
As more speakers and stallholders are confirmed we will be putting the details on the website and our Facebook page, so don't forget to keep checking back!