Unfortunately, this group has been temporarily suspended.
The New Milton and Christchurch HGS Family History Group meet monthly; join us for help and inspiration with your research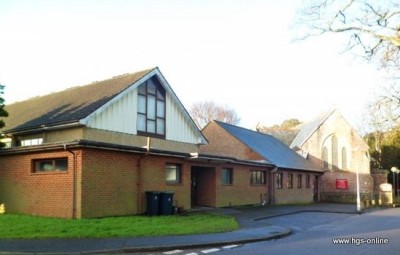 Welcome to the New Milton and Christchurch Group page.  Our friendly group meets on the second Friday of each month at 7:30pm, in the Library at St Marks Church Hall, Hinton Wood Avenue, Highcliffe, Dorset. New Milton is a market town on the edge of the New Forest. Christchurch, although now in Dorset, was once an historically important town in Hampshire. Our members come from the surrounding area and we are always pleased to welcome visitors and new members.
Why Join Us?
Joining your local group provides an opportunity for you to meet people with the same enthusiasm for family history, and to share skills and expertise. It's also an opportunity to help others break down 'brick walls' in their research and get some help with your own. The talks, workshops, and social events also provide a great opportunity to extend knowledge and have fun!
The Group meetings are either a talk from a speaker on a family history related subject, or a Members' Evening, usually arranged around members interests or a topic request. The meeting is followed by tea/coffee and biscuits, which gives everyone the opportunity to meet and chat with the speaker and each other.
HGS New Milton & Christchurch Group Events & Meetings
Following the sad death of Group Organiser John Heighes, all group meetings have been suspended for the foreseeable future.

Find Us Here:
St. Marks Church Hall
Hinton Wood Avenue
Highcliffe
Dorset
BH23 5AA
Hinton Wood Avenue is the turning opposite 'The Galleon' public house on Lymington Road, and the church is a short distance down on the left. Parking is on Hinton Wood Avenue or behind the church. The Library is the room between the large hall and the church.

Contact New Milton & Christchurch Group Organiser
If you would like to know more about the New Milton & Christchurch Group and its forthcoming events, then please contact the group organiser using this form.