Closure of the New Forest HGS Family History Group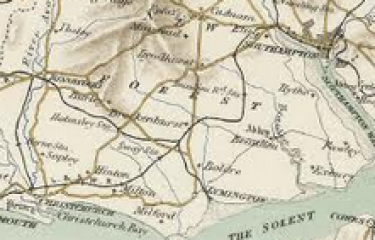 It is with great regret that we announce that the New Forest Group closed with its last meeting of 2017.
We would like to thank all our members for their support over the many years.
Many thanks to the group leaders for organising speakers, venues and visits.
A special thanks goes to Mike Hobbs who ran the group solely for 24 years and two years as a co-organiser.
A short history of the New Forest Group
In the May 1980 HGS Journal Vol 7 No.1, Jacqueline Stone proposed starting a new regional group in her home in Brockenhurst. The group would be called The New Forest Group and would start as a house group.
At that time the HGS had 4 other groups, Portsmouth, Southampton, North Hants (Yateley) and Isle of Wight (Bembridge).
The new group held it's first meeting on the 14th June 1980 and 14 members attended. Tessa Davis agreed to help assist Jacqueline run the group. Tessa takeover the group in June 1982. The groups meetings later moved to Brockenhurst Village, their first meeting being the 7th June 1983.
Over the years our Group Leaders have been, Derek Knot 1yr, June Phillips 2yrs, Ruud Lem 2 & 1 as joint leader, Tessa Davis 2yrs & 1 joint, Jacqueline Stone 5 1/2 yrs joint, Keith Vokes 2 1/2yrs and Michael Hobbs 24yrs & 2 joint.
Some years ago the group stopped meeting in January, as the first Wednesday of the month was too close to the New Year. In June or July each year we went on a visit or walk around a place of interest around our area.
Over the past two years members attending meetings has dropped off, some times only eight members. So the group decided to close with our Christmas meeting 2017 being our last. I would like to thank all our past members for their support of the New Forest Group over the years.
Michael Hobbs (Member 893).