The New Forest HGS Family History Group meets monthly to Inspire and Help with your Research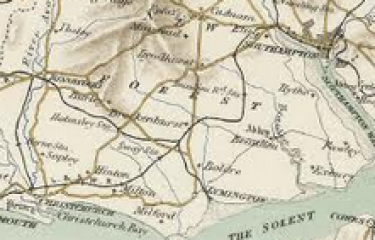 Welcome to the New Forest Group page. This friendly and welcoming  group meets on the first Wednesday of the month, at 7.30pm in The Exhibition Room of Brockenhurst Village Hall, Highwood Road, Brockenhurst, SO42 7RY. The Exhibition Room is located on the 1st floor and has a lift and full disabled access.
Brockenhurst is a village lying in the heart of the New Forest, and our members come from villages all around. We are always very pleased to welcome visitors and new members.
Why Join HGS New Forest Group?
Joining your local group provides an opportunity to meet others who share your interest in family history, and to share skills and expertise. It's also an opportunity to help others break down 'brick walls' in their research, and have help with your own. The talks, workshops, and social events also provide a great opportunity to extend knowledge and have fun!
Come as a visitor, or better still, Join the HGS and become part of the larger Hampshire Family History community.
The Group meetings are either a talk from a speaker on a family history related subject, or a Members' Evening, usually arranged around members interests or a request for a particular topic. The meeting is followed by tea/coffee and biscuits, which gives everyone the opportunity to meet and chat with the speaker and each other.
HGS New Forest Group Events & Meetings
The group organiser is Mike Hobbs. He can be contacted using the form on this page.
Find Us Here
Our meetings are held at:
The Exhibition Room (1st Floor)
Brockenhurst Village Hall
Highwood Road
Brockenhurst
Hants SO42 7RY
7.30pm 1st Wednesday of each month